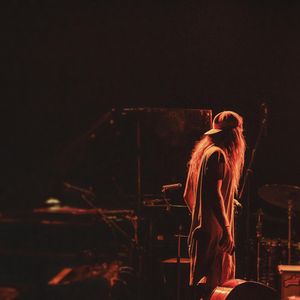 Bio
"One moment the wave-like, arpeggiated piano melodies are the stuff of dreams. The next moment the rhythm section gate-crashes the reverie so violently that what's being played seems not just a different piece, but a different idiom." 
- John Shand, Sydney Morning Herald ★★★★
Chaotic rhythms interweaved with cinematic swells and minimalist melodies - Brekky Boy blends instrumental electronic jazz to evoke the emotions felt when watching a Studio Ghibli film. Drawing on artists such as GoGo Penguin, Tigran Hamasyan & Robert Glasper, the Montreux Jazz Award nominees have forged a path as pioneers in the Australian instrumental music scene. 
Hailing from the south coast beaches of NSW, the trio has sold out shows across the country, supported Blue Note artist Ambrose Akinmusire and performed at SXSW (US), Montréal Jazz Festival (CA), Montreux Jazz Festival (CH), Jazzahead (DE), Melbourne International Jazz Festival (AU) and more.
Over the course of their career the band has remained completely independent and self managed - releasing four EP's with the latest, 'Seita', delving deeper into electronic territory.
"Few greater joys exist than hearing something that surprises the hell out of you – like music did when you were 16. Brekky Boy does that." - John Shand, Sydney Morning Herald
"With celebrity fans and a unique sound, this band doesn't need labels." - Nick Galvin, Sydney Morning Herald
"A sublime Sydney jazz trio that remind me of Minneapolis' The Bad Plus." - Dan Condon, Double J
 "Lyrical melodies, hard-hitting polyrhythms, EST/Tigran-style progressive grooves and no shortage of Aussie humour..." - Jazzwise UK